Alright so you're thinking about selling your house, are about to or maybe you already are in process. You probably already saw my 5 quick tips you can do for under $100 to sell your home for more (if you haven't it's in the video below and covers about 60% of what most of you need to do). Honestly those tips are the things that i would consider on going maintenance and will help eliminate a lot of a usual home buyers hesitations and allow them to focus on the home free of any distraction from you simply living in it…
Ok. To recap improving curb appeal, deep-deep-deep clean/declutter, paint touch ups, lightbulb check and garage organizing help do 2 things. First, allow folks to focus on what they're buying, your house, without your stuff or you living in it to detract (or worse, not offer). Second, play on the buyer psyche that you've done such an amazing job taking care of the house during your ownership, your list price is reinforced. Remember, a buyer/s will decide in the first 20 seconds (from the time they exit their car to the opening the front door) whether they'd purchase you home. The rest is to justify your list price.
So now that we have those tips covered, I think it's important we hone in on other details and common discussions I have with clients in preparing their home. Use these additional tips to help in decision making on what to do and, maybe more importantly, what not to do as you're getting ready to sell…
Repairs. What should be and shouldn't be?
Before you list it's time to be honest with yourself (and me). I may be able to easily point out some wood rot that should be fixed or rusty vent covers that should be swapped during our walk through. However, if you've had problems in your crawl space, leaks that have been patched or any other litany of repairs, it's best we identify. Most buyers will have an inspection and ability to renegotiate during contract phase, so lets help everyone avoid surprises/hurdles. If we know ahead of time of repairs that may be needed and have either fixed or assessed and make buyers/agents aware, it instantly creates some good faith and trust. In, what tends to be peoples largest purchase, that good faith up front tends to go a long way getting to the closing table. Trust me.
Updates. Where to do and where not to do?
Would a new kitchen or master bathroom improve the value of your home? Likely. However, based on timing or budget that's usually not my suggestion. In addition to paint, smaller updates can make a world of difference to breathing life into older homes or outdated spaces. My goal is to recommend cost effective updates only that help get the max ROI. The return on swapping out old light/plumbing fixtures, painting or even a new front door is much less costly than renovating an entire space. It's my job to make sure prospective buyers see the potential. It's also my job to make sure we maximize your return. So spending your hard earned money wisely where it gets 5x return is a much better strategy than guessing what folks may want on a massive renovation and hoping to regain the value put in.
Pretend The House is Going on HGTV
97% (honestly it's probably even more now) of people find their home online. So the videos and pictures I produce are going to be high res and show off the best features of your home. They also need the most important thing in a digital world; someone's attention.
We live in a low attention span society, so I need to capture someone's attention who is flipping through 10s or 100s of properties to entice them to look at everything. This same person likely has 8 other tabs open on their browser, 9 apps on their phone and possibly a baby/dog/husband/mother/IRS/job all fighting for their attention. So, if the pictures/videos/3D Tour or any other visual display of your home is not enough to make them pause, we're risking the 1 right buyer of your home missing it. So after all the other prep and before my amazing photographer comes by, we need to stage and present your home as if everyone in the world is going to see it,… because they are.
Pricing Your Place
Repeat after me: I will not base my home's value on internet valuation tools. These tools are simple calculations of avg $/sq in my zip code and the square footage of my home and on average have a 10% variation
That aside, a good agent (hello there) will perform a Comparative Market Analysis (CMA) based on nearby like property to determine the value of your home. I usually like to find your closest to give me a good ball park and then give you your homes Fair Market Value (FMV) after I've done a walk through to determine your +/- based on improvements you have done or repairs needed. From there, based on your time frame usually recommend 3 different pricing strategies. There is a 4th strategy that some folks like to employ, but for that strategy you'll be best off finding an agent who's excited to just put a yard sign in your yard and you'll likely fire after it doesn't sell in 6 months.
What Else?
For those selling their home for the very first time (or first in a while), the process can be scary. Whether the move is elective or job-related, the decision to give up one's current abode can be filled with fear and false expectations about the process.
Are people going to just show up at the front door and want to see the home anytime they want? How long will a showing last? What happens when an offer is made? How soon will I have to move out?
In addition to all of the normal prep for sale advice, here are a few things sellers need to know before listing:
Have a plan
What are the costs of selling?

Do you know where you are going when your home sells?

Have you taken some time to understand what your options are?

Will you need to rent until you can find something?

If you are considering new construction, what is the timing of homes for completion that fit your budget and criteria?
You've likely given some thought to where you're going next, but the devil is in the details. So knowing ahead where you're going or may be going will help your agent structure the right deal to help ease the transition from one home to another. These are things, as agents, we can help advise on, but you'll need to consider even before meeting.
Also, a good agent can and should be able to give you a sense of your closing costs. After all we, the attorneys, and any other licensed pros are not a free service. Usually after we've established a FMV, I like to send a simple 'Net Sheet' available in Excel or Numbers (for my fellow Apple loving folks).
Prep For Showings
The first showing happens online, and the second showing happens in person. There is more information out there than ever, available to buyers and their agents about a property. Thanks to Google, it is easy to find out how the home looks from the street and from the air, what's behind it, next door to it, when sellers bought it, what they paid, how much their taxes are, if any work was or wasn't permitted, etc. Speaking of showings in person, agents will coordinate an agreed upon showing procedure for the home whereby appointments will be confirmed by sellers at agreed upon times
The reality is, buyers and agents want to come through on their schedule, so showing requests should be accommodated as much as possible. While the process works well most of the time, there can be situations with no-shows or cancellations, sometimes right before the actual showing is supposed to occur.
Although this is frustrating, it happens to many and it's just one of those things that unfortunately are part of the selling process. Thankfully this (like everything else) will be handled through a scheduling app to help streamline showings and any cancelations.
The important thing to remember through the process is that these people are coming to possibly purchase your home. So they'll hopefully be helping you earn a sizable amount of money on that purchase, relieving you of your largest amount of debt and helping facilitate a milestone moment in your life.
Forget the rose-colored glasses
No one will likely see the home in the same light as you. No matter how much you've prepared it or how well we stage it, buyers view homes through different lenses. They don't place value on all the same things that made you fall in love with this home, because to them this is a house and not a home yet. It's likely one of many houses and they are looking at it for what it is; a structure that is going to be the biggest purchase they make.
If I have done my job, the home should present in it's best possible light. That doesn't mean everyone is going to love it for the things that make it special to you. Frankly we just need one person to love it. Not everyone will and that is ok.
Feedback. If I've done my job we will receive feedback in bunches. While some may be good, others will be critical. Just remember that what appeals to one person is different from another. What we're looking for is patterns.
Also, don't take feedback personally. Easy to say, hard to practice. Some of it will focus on things that can be changed (such as price or wall color). Others may focus on the things not easily changed like location, neighborhood or layout. Buyers shop by comparison, and all it takes is one. The right one. If we priced it right, that right one should be discovered sooner than later.
Greed is a 4-letter Word
No matter how many showings a home gets, it can be easy to let all the activity go to your head and think that will lead to multiple offers. Sometimes it does, but it's often dependent on the pricing and timing. Thanks to the internet, it's important to remember buyers and agents all have access to the same information with regard to comps and you'll find that most offers will come in with a range similar to each other.
Speaking of offers, when one is received the old adage 'your first offer is often your best offer' typically holds true. From a leverage stand point, you're still new to market, there's other showings and interest is at an all time high. They should know this isn't time for a low ball. Now is also not the time to try play hardball to try and squeeze a little more out of a buyer and risk scaring them off. The last thing you want is to be a listing that sits on the open market too long. The glorification of 'negotiating' on TV creates the wrong idea for how to approach structuring a contract. These are ultimately people purchasing your home and will have to work together for a minimum of a few weeks to a month working through contract to close. Best to start off on the right foot.
Let's Get Your Home Value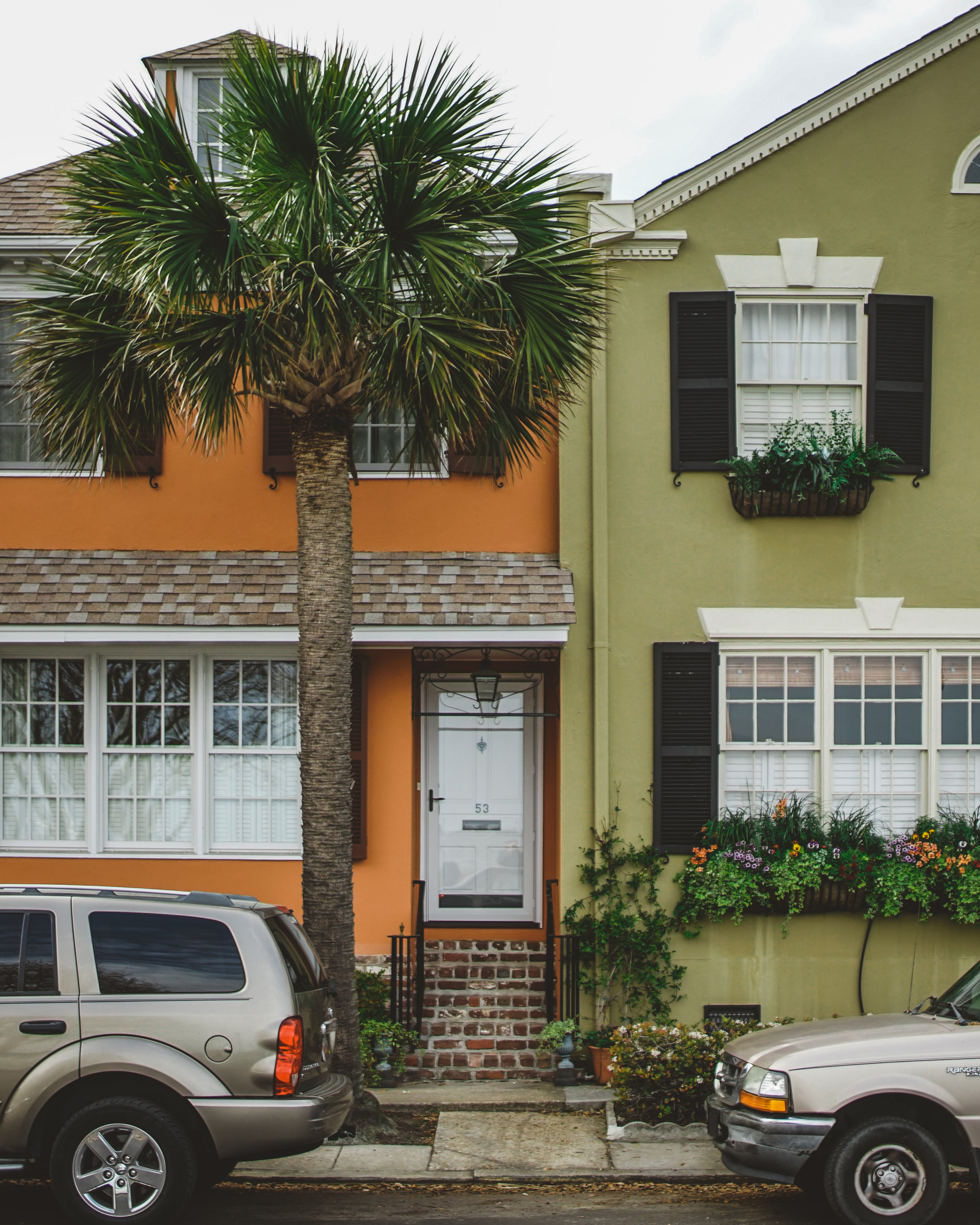 Simple.
Your Home's Value,
In Your Inbox.
In less than 24 Hours
Just send me a note here…